Welcome to Year 3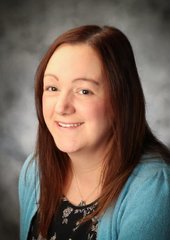 Mrs Nickless
Year 3 Oak class teacher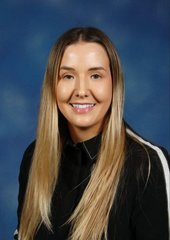 Miss L Malpass
Year 3 Pear class teacher
---
Class Emails
Latest school news and updates click here
E-Safety Advice for Parents and Pupils Click here
To access RE and Collective worship learning, go to the
catholic life page
which will be regularly updated.
---
To access SEN and Wellbeing resources and information, please go to the

SEND page
---
Interested in practising some french? Log on to

Language Angels

and maybe you could make posters of the topics/vocabulary as well.
Username - pupil3 Password - school
Full instructions here
---
---
Transition Information
| | | | |
| --- | --- | --- | --- |
| | | | |
| Virtual Tour | PPT | All about me-Miss Malpass | All about me-Mrs Nickless |
Transition Week Activities
To help us to find out a bit more about each of you, choose a different activity from the selection to complete each day.
Write a letter/postcard or make a PowerPoint to introduce yourself to your new teacher.

Example
Write a recount of what you have done during lockdown.

Activity sheet
Draw/paint/collage a self- portrait.

Ideas
Make a mind-map/poster of all your special qualities and talents.

Activity Sheet
Fill up a dream jar with your dreams for your time in Year 3.

Example
Have a go at one of these extra activities
---
Year 3 Information
---
27/04/2020
As you may already be aware, during the academic year we hold a number of "Prayer Weeks" in school. The aim of our prayer weeks is to introduce the children to different forms of prayer as well as continuing to provide the children with the opportunity to develop their own personal prayer life. Each class sets aside some time every day to pray together using a variety of different prayer activities (a different one each day). At the start of the summer term, we usually hold our "Easter Prayer Week." This year, it was planned for the week beginning 27th April. As things are a little different this year, we are asking for your support with this. On the Catholic Life page of the website is a selection of different prayer activities. Perhaps as a family, you could choose a different prayer activity to share in together each day during this week. Some of the activities will be familiar to the children and they may already have their favourites. Some will be new activities. All of the ideas require very little preparation. Maybe, after the prayer week is over, you may like to continue to share some of these prayer ideas together. If you do try out some of the ideas, please share with us how you have got on.
---
July 6th
Year 3 Spellings
Please use the documents and activities to practice this week's spellings. Please carry out a spelling test at the end of the week.
Spellings WB 6th July
Reading Comprehension
Please use the text and the questions to complete this week's reading comprehension.
Daily Activities
Please DO NOT feel that you have to print the resources out; you should be able to complete the task without the sheet printed. For some of the activities, three different levels of questions/activities are included. Please select the activity level that suits your child. Please complete each of the daily tasks.
Monday
Use the lesson 3 video link, to complete the activity and check your answers.
Tuesday
Please read through the PowerPoint and complete the activities to practice this week's SPAG focus. There is an extra SPAG mat included to be completed if you wish.
SPAG WB 6th July
Wednesday
Use the lesson 4 video link, to complete the activity and check your answers.
Thursday
Using the picture provided, can you continue the story about the miniature castle? Think carefully about your punctuation.
The additional questions and activities included can be completed if you wish.
Friday
Science – Seed dispersal
Starter: look at the Twinkl PowerPoint – Seed Dispersal
Discuss the methods of seed dispersal.
Activity: draw a beautiful woodland scene including the methods of seed dispersal. Make sure that you label your picture.
Methods to include: dropping, carrying, water, eating, shaking, bursting.
If you are able to print you can complete the sorting sheet.
Optional: write some sentences to describe what is happening.
If you wish to share your learning with your teacher or want to ask any questions, please use the email address at the top of the page. If your child is working below or above their age expectation, please feel free to utilise previous or future year group pages to challenge them appropriately.
If you wish to complete extra work please use the resources page
---
Extra fun activities
| | | |
| --- | --- | --- |
| | | |
| Mr Oates' PE Challenge | Road Safety Activity | Summer Reading Challenge |
Welcome to the class page for Year 3, here you will find out some information about timetable and class expectations. Year 3 marks the beginning of KS2, which means the children will be starting to work more independently on a variety of exciting and fun themes, such as the Ancient Egyptians.
Year 3 also marks an important year for the Catholic children in their journey through the Sacraments. This year they will take part in Reconciliation and then make their First Holy Communion. These are very special times which will help bring the children closer to God. More information will be given to you about these events closer to the time.
In Year 3 you will receive the following homework, we expect homework to be completed on time.
Reading - This should continue nightly with a comment from yourself three times a week when you have heard your child read. Year 3 staff will check reading records regularly to make sure it is happening.
Times table practice - This should again be happening regularly at home to make sure you are confident with your times tables. Times table rock stars passwords are in the back of the children's reading records!

Your child will receive a grid with all of the spellings for the half term. We then work through these weekly. Spelling tests are every Friday.

Homework – your child will bring home a homework sheet with a choice of activities. An activity needs to be completed every week and handed in by Thursday at the latest.
General reminders
Please ensure all children have appropriate footwear for woodland warriors in school. We will have Woodland Warriors on Wednesday mornings – children will need wellies if possible as it can get muddy. They will be provided with water proofs to go over their uniform so they will not need any special clothing.
Water bottles: Please ensure that your child brings a water bottle for the classroom, containing water only.