Our Curriculum
Art KS1

ST JOSEPH'S CATHOLIC PRIMARY SCHOOL SUBJECT: Art YEAR: 2 TERM: Autumn 2

Focus for the week:

Activating prior knowledge: Year 1 using different brushes sizes and types.

Lesson 1 –

LO: Experiment with tools and techniques.

Recap paint brush maintenance.

Recap primary colours and model create secondary colours as a whole class.

Show children art work created using different brush strokes.

Allow children to experiment using different paintbrushes and stokes to create different effects, can they replicate any of the techniques in the art we have just looked at?

During lesson children to demonstrate to the rest of the class different things they have tried with the different brushes and what the effects have been.

Discuss how these effects and techniques can be used in our own art.

Do you have a most comfortable brush and favourite stroke technique?

Next steps: Learning specific techniques to apply to an idea.

Art LKS2

ST JOSEPH'S CATHOLIC PRIMARY SCHOOL SUBJECT: YEAR: 4 TERM: Autumn 1

Focus for the week: discussing art

Activating prior knowledge:

Lesson 1 –

Analyse an Artist's Work

Work through Da Vinci PowerPoint.

Annotate Mona Lisa image – what do you see? How does she look? How do you think she feels? What colours can you see? What medium do you think he used? How does it make you feel?

Discuss 'sfumato' – colours and shading melt into each other without visible boundaries.

What questions would you like to ask Da Vinci about this painting?

Plenary

Share annotations – do you agree with others? Do you feel the same as others?

Art UKS2

LESSON 7

To explore the elements of art.

To respond to pieces of art work, commenting on it using visual language.

Starter: Look closely at the poem In Flanders Fields. Wilfred Owen wrote this poem to encapsulate the mood of the Great War. When we hear this poem, it evokes a picture of barrenness and poppies. Show the children a picture of Georgia O'Keefe's Poppies. What does this evoke in you now?

Main: What can they see in the poem? Take a close look at it and then discuss that there are different elements to it. Show the children this video on the 7 elements of art. https://www.youtube.com/watch?v=HZPIbqDFLI8

Watch it once and ask them to just listen. Then watch it again and ask them to note down the different names of the elements. Look closely at the poppy in Georgia's picture. Ask the children to focus on a section and draw it using a viewfinder.

Using the names of the elements ask the children to identify the them in the picture.

Once they have found the different elements and labelled them on the picture, can they write what they think about the picture and the emotions that it evokes in them.

LESSON 8

To sketch (lightly) before painting to combine line and colour.

Starter: Show the children some different pictures of a poppy. Discuss the shapes that have been used to create the basic shape.

Main: Model using the shapes to create the basic shape and then focus on using these shapes to make the poppy. Remind the children that it is a skill to draw lightly and not put all your pressure on the pencil. "Don't commit to paper too soon."

See below for the step by step guide. Also watch https://www.youtube.com/watch?v=_xPNlFME6j8

Children to draw their poppy, focus on not using too harsh a line to ensure mistakes can be corrected.

They can have as many attempts as they like. Look at creating tone with the pencil to enhance their shape.

LESSON 9

To use the qualities of watercolour paints to create visually creative pieces.

To combine colour, tones and tints to create mood.

Starter: Discuss the different ways we can use watercolours to create effect.

Main: Watch https://www.youtube.com/watch?v=7Y7Xgi9Ytzw

Discuss the techniques used. Give the children strips of cartridge paper to use for each effect. Once they have decided on the effect they want then the children can create their back ground.

Children to create the different effects and then decide on an effect the cover their paper.

LESSON 10

To develop brush techniques and effective water colour techniques to create texture. To combine colour, tones and tints to create mood.

Starter: Remind the children of the different effects that can be used using watercolours.

Main: Model drawing a poppy on the background and then using the paint to create the poppy.

Children to complete their picture.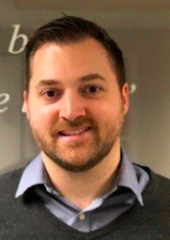 Mr Andy Kane
Art Coordinator
More Art at St Joseph's
Art Super Learning Day