Welcome to Year 1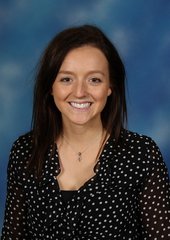 Miss A Farmer
Year 1 Oak class teacher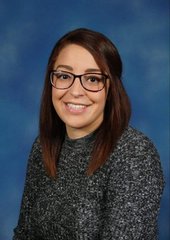 Miss L Dean
Assistant Head, Early Years Lead and Year 1 Pear class teacher
---
We will be accessible by email so any queries at all please contact us on
Latest school news and updates click here
---
Transition information
| | |
| --- | --- |
| | |
| Year 1 Tour | Induction Information |
| | | | |
| --- | --- | --- | --- |
| | | | |
| Year 1 Oak Passport | Meet Miss Farmer | Year 1 Pear Passport | Meet Miss Dean |
---
The Year 1 classrooms
Year 1 returning to school information
---
To access RE and Collective worship learning, go to the
catholic life page
which will be regularly updated.
---
To access SEN and Wellbeing resources and information, please go to the
SEND page
---
The internet is a wonderful resource right now, but it is important your child knows how to stay safe online

click here

for more details.
---
If you would like your own 'at home' sports day, please see the This week it would normally be our Health and Fitness Week and we would normally have Sports Day so it's only right we make an extra effort to keep our minds and bodies healthy and active! So, we want you to take part in The Joy of Moving Home School Festival in partnership with The Albion Foundation and the EFL Trust. Attached is a booklet of your very own home sports day, in which over 300,000 children will be taking part in. How will you be part of the big sports week?
CLICK HERE TO JOIN IN WITH The Joy of Moving Home School Festival
---
Welcome to Transition Week. Reception you are now Year 1!
*Current Year 1 pupils please visit the Year 2 site this week and scroll down for last week's activities*
Transition Lessons WB 13th July
A big hello from Miss Farmer and Miss Dean to our future Year 1 classes! We are so excited to teach you next year and we hope the videos above have given you a bit more information about what to expect in Year 1.
Below are the activities we would love you to have a go at this week. Please feel free to email us any activities you complete as we would love to get to know you better!
Take care and stay safe,
Miss Farmer and Miss Dean
Transition Week Activities
Complete the activities and send them to Miss Farmer (Year 1 Oak class teacher) or to Miss Dean (Year 1 Pear class teacher) using their emails above.
Monday 13th July
Meet your new teacher by watching their video above and then complete this all about me task. We look forward to finding out all about you!
Tuesday 14th July
Wednesday 15th July
1. Learn the days of the week using The Days of the Week Song or find your own on Youtubekids.com
2. Learn the months of the year using The Months of the Year Song or find your own on Youtubekids.com
3. Create your own calendar (here are some ideas), find out when your birthday is and mark it on your calendar. Find out when your family members' birthdays are and mark them on your calendar too.
Miss Dean's birthday is in February.
Miss Farmer's birthday is in October.
Thursday 16th July
Design your own superhero sheet
Friday 17th July
Week 11 Weekly Activities:
These are activities which you can do 'little and often' throughout the week:
(If your child usually accesses different spellings these are available via email from Miss Farmer or Miss Dean)
Ruth Miskin: Tune into our daily phonics lessons. Subscribe and turn on the notifications to never miss a daily Read Write Inc. Phonics lesson.
If you are in...
Mrs DH group tune in at 9.30am
Miss Dean group tune in at 10.00am
Miss Farmer, Mrs Penn or Mrs Bills phonics group tune in at 10.30am
The live lessons are saved on her website.
https://www.ruthmiskin.com/en/find-out-more/parents/
Week 11 Daily Activities:
Completing these activities every day will help keep your brain active! Please DO NOT feel you have to print the resources out; you will be able to complete the task without the sheet printed.
*If your child is now accessing school we will complete these tasks in school. On the days they are not in school please complete the weekly activities above, extra challenges or explore Education City, Purple Mash and Numbots instead*
Maths
Day 1 - Watch Miss Dean's Video and complete the end of year Maths assessment 1 - Arithmetic and Maths assessment 2 - Reasoning and Problem Solving
Reasoning and Problem Solving Answers
Day 2 - Revise what you have found tricky by using the Year 1 BBC Bitesize page or Year 1 Maths on Oak Academy
If you want support for something specific please email us and we are more than happy to help!
Extra Challenges - Getting Year 2 ready.
Make sure you are confident with your 2s, 5s, 10s times tables
Learn your

3 times tables

Tell the time using o'clock, quarter past, half past and a quarter to on

ICT game 1

or

ICT Game 2 on Level 1

Explore pictograms using the

pictograms game
English
This week you are going to have a go at a couple of End of Year 1 tests. Parents at home you will be able to see from here what your children finds tricky and you can focus on that.
Day 1 - complete the Year 1 End of Year reading paper and then mark using the answers/ mark scheme
Complete the Grammar and Punctuation Test and then mark using the answers/ mark scheme
Day 2 - use BBC Bitesize to look through anything you found difficult BBC Bitesize (KS1 English lessons)
Make sure you are confident writing sentences with CAPITAL LETTERS, FINGER SPACES and FULL STOPS.
You can join two sentences with and. (In Year 1 we only need to use and, in Year 2 you use or, and, but) https://www.bbc.co.uk/bitesize/topics/zwwp8mn/articles/z9wvqhv
**If you want support for something specific please email us and we are more than happy to help!**
Extra challenges:- Getting Year 2 Ready
Comparing two of your favourite books- what is the same about them? What is different?
Topic
This year year has been a very different one! We have had lots of time off school, we have been unable to see people we love and we have not been able to leave our houses and do things we like to do. Children in a few years will want to know what it was like to live in 2020. Can you help them by thinking about your own memories of this time and the things you have done to keep busy?
Create some art work or use this Time Capsule to help you remember this time!
---
Extra fun activities
| | | |
| --- | --- | --- |
| | | |
| Mr Oates' PE Challenge | Road Safety Activity | Summer Reading Challenge |
If you wish to share your learning with your teacher or want to ask any questions, please use the email address at the top of the page. If your child is working below or above their age expectation, please feel free to utilise previous or future year group pages to challenge them appropriately.
---
Extra/Optional Activities
Here are some other activities, should you wish to complete them.
Log in to Purple Mash
Log in to Education City
Maths:
Log in and play Numbots
Carol Vorderman's maths school themathsfactor.com is usually about £2 a week. She wants to help ❤️ so it's now FREE for children age 4-11
Maths Video - Finding quarters
Maths Video - Pet Sale Subtraction
Miss Dean's Multiplication video
Oak Academy Website - this has lots of step by step Year 1 maths lessons and other subjects too.
English:
Reading-

Oxford Owl Website

(You can sign up for free and you can read books from your child's reading band. The books are interactive and have some questions at the back to support their understanding).
Reading -

Collins Website

(You can read book band books for free) Please click onto the TEACHER sign in with the following details:

Username: parents@harpercollins.co.uk

Password: Parents20!

Phonics Website

Click on the 'free phonics play' icon then phase 3, 4 or 5 down the side and select one of the games.
Username: march20
Password: home
Other:
---
Year 1 Notices:
Reading books are changed on Mondays, Wednesdays and Fridays. Children are to read every evening; once to apply their phonics/tricky words and then the following evening for comprehension.
Home Learning is due in every Wednesday.
Spelling Tests are on Fridays- green spelling books needed in school.
PE Kit Reminder:
Children need to remove earrings or have their earrings taped.
Dark trainers
Black jogging bottoms and hoody
White round neck PE top
Black shorts
Year 1 General Information
Year 1 Home Learning
Year 1 Phonics