Reading
At St Joseph's, we are passionate about empowering children to become lifelong readers and therefore, the learning and teaching of reading is embedded in every area of the curriculum.
Our curriculum allows the children to have opportunities to apply and continue to develop English skills in a fun, engaging and meaningful manner.
Reading skills, such as decoding, word recognition and phonological awareness, are explored explicitly during daily phonics lessons in the Early Years and Key Stage One and continue to be built upon during Key Stage Two.
Children are encouraged to practise a range of reading strategies to develop phonological awareness, vocabulary, fluency, comprehension, grammar, attitude and motivation.
Shared reading sessions focus upon explaining vocabulary, retrieving key information and interpreting the meaning of texts. High quality texts are used to develop comprehension, inference, deduction and prediction skills.
Children explore a wide range of genres, both fiction and non-fiction, exposing them to a broad and balanced range of text. They are given opportunities to discuss the purpose of texts that they explore as well as consider both the texts' themes and audience.
| | |
| --- | --- |
| | |
---
Phonics
At St Joseph's Catholic Primary School our aims are:
To establish and ensure consistent practice, progression and continuity in the teaching and learning of phonics throughout the school.
To differentiate phonics work according to the needs of individual children so that pupils are given sufficient challenge at a level at which they can experience success.
To provide children with strategies to apply their phonetic knowledge and understanding. This should enable them to become fluent readers and confident writers.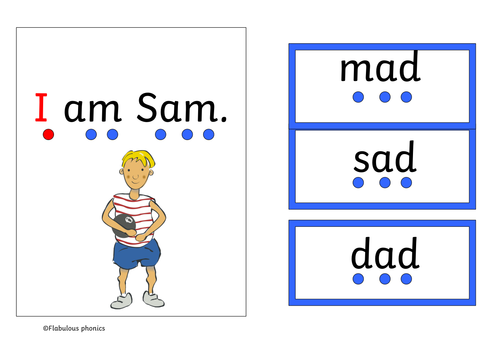 At St Joseph's, we follow RWI (read, write, inc) We also utilise Phase 4 and 6 of Letters and Sounds. Our aim is to deliver daily, high-quality phonics sessions to enable our children to blend and segment words with confidence, as well as ensuring phonics is part of a broad and rich language curriculum.
In Early Years and Key Stage One, phonics is taught every morning and is embedded throughout our curriculum.
During each session, we revisit and review previous sounds through fun and creative investigative activities.
We then teach, practise and apply new skills to ensure the children are confident, independent learners.
The children benefit from the RWI patters to help them remember new sounds.
We involve our parents throughout the year through a variety of activities, including parent workshops, family learning, stay and share sessions and fun phonics mornings.
In KS2 phonics is used as an intervention for those children who have been identified as needing additional support with phonics- these children are identified through teacher's formative assessment and through the use of the online tracking system. Children who do not reach the required standard in the phonics screening in Year 1 or Year 2 continue to receive phonic provision in Year 3.
to access phonics resources to support you at home'
Phonics Screening Check
In Key Stage 1 children are assessed at the end of Year 1 using a Government Statutory Assessment Tool known as the Phonics Screening Check. This screening check confirms whether the child has learnt phonic decoding to an appropriate standard and will identify sounds needing further consolidation in Year 2.
---
Home Reading
It is essential that pupils choose their own book to promote reading for pleasure.

In Key Stage One, Children progress in their reading through the coloured "book band" system. A range of fiction, non-fiction and poetry books are available for the children to choose from. These are selected primarily from the Oxford Reading Tree scheme. According to their individual reading needs, children may also be put onto the Accelerated Reader scheme at an appropriate level. This enables them to consolidate their comprehension skills through follow-up quizzes and other activities. There are also a range of picture books for children who are new to English and a range of RWI books to match children's phonetic ability.

Children continue to progress in their reading through the coloured "book band" system in KS2. The Accelerated Reader scheme is also used by pupils to consolidate their comprehension skills through follow-up quizzes and other activities. Children in KS2 change their books in the library where they can select from a wide range of books and other texts. They are supported and encouraged in their selection by all school staff, the school librarian and KS2 pupil librarians.

Reading regularly at home with parents or carers makes a huge difference to children's reading ability and helps to develop an enthusiasm for reading and life-long love of books. Research shows that it is the single most important thing parents can do to help their child's education. Reading aloud improves children's reading ability and their vocabulary; this in turn will feed into the quality of their writing. We work in partnership with parents, so pupils develop a love of books and reading.

Daily reading at home and at school ensures children make good progress in developing reading skills, whatever their age. Every child has a home/school reading diary; it is the school's expectation that these are used as a dialogue between teachers and parents. Parents may comment on their child's reading and teachers keep parents updated on reading progress.
---
Accelerated Reader
From Years 2 to 6, the children use the Accelerated Reader programme to engage and enhance their reading skills. They end each half term by completing a Star Reader test that determines the level of book they will be able to read independently. The children then choose a book within this certain range, they can take it home to read and they can read each afternoon in their classroom. When the book is finished, the child takes a quiz to check comprehension and vocabulary.